Odyssey of the Gods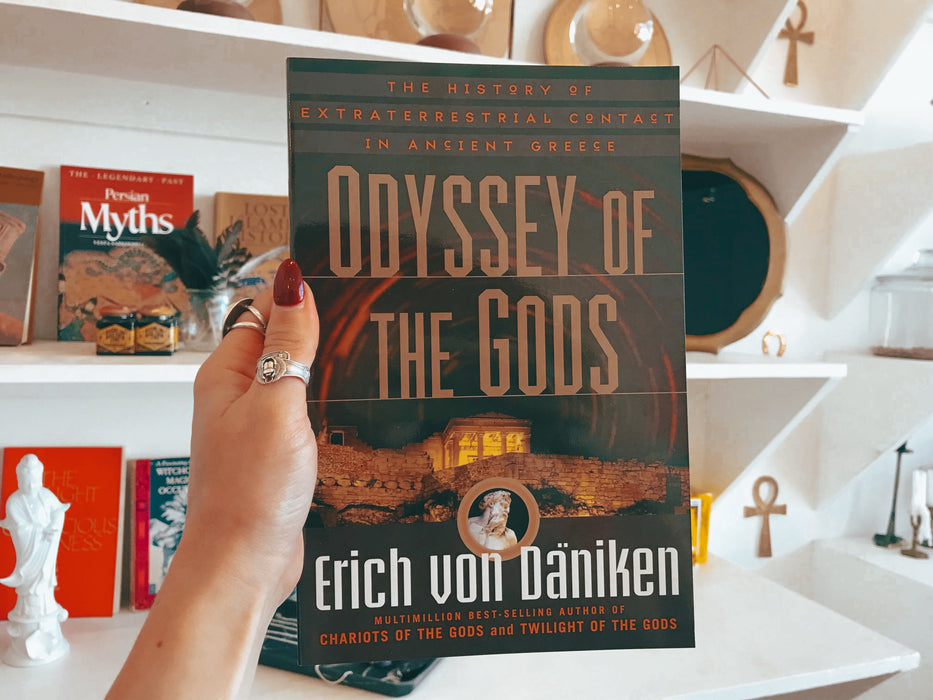 Erich von Däniken's monumental Chariots of the Gods changed the way generations have looked at mythology, ancient history, and the possibility of advanced beings from other worlds visiting Earth.  Now he tackles the history of Greece and again challenges our beliefs about how Western civilization arose.
Using painstaking archaeological research and evidence from the writings of Plato and Aristotle, he suggests that the Greek "myths" were, in fact, very much a reality, that the Greek "gods" were actually extraterrestrial beings who arrived on Earth many thousands of years ago.
Odyssey of the Gods includes new, eye-opening information about:
* A revolutionary interpretation of the sites and legends of ancient Greece
* The conflict between "alien" gods and humans.
* The true origin of centaurs, the Cyclops, and other "mythical" creatures.
* A startling new explanation of the Atlantis legend.
ERICH VON DÄNIKEN was born in Switzerland in 1935.  His lifelong fascination with extraterrestrial visitors first found its expression in 1968 with the international best-seller Chariots of the Gods.  His books have been translated into 28 different languages and have sold more than 63 million copies.  His latest books are the best-sellers Twilight of the Gods and History is Wrong.  In addition to his writing, he is an ever-present figure on the international lecture circuit, is regularly featured in documentaries and on TV, is the co-founder of A.A.S.R.A. (Archaeology, Astronautics & SETI Research Association) and a regular contributor to its magazine Legendary Times.