John Dee's Five Books of Mystery: Original Sourcebook of Enochian Magic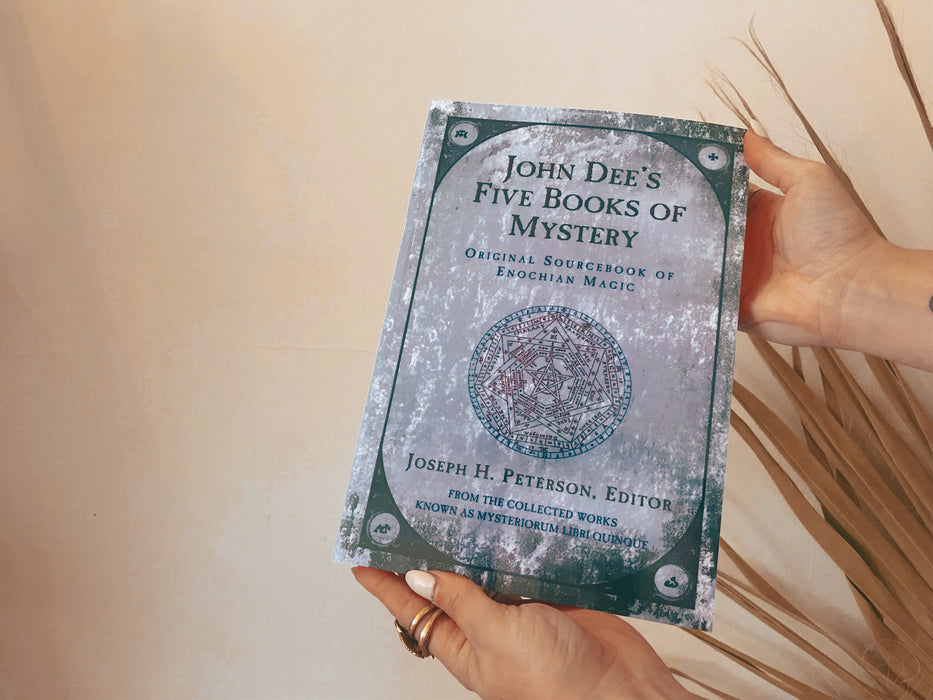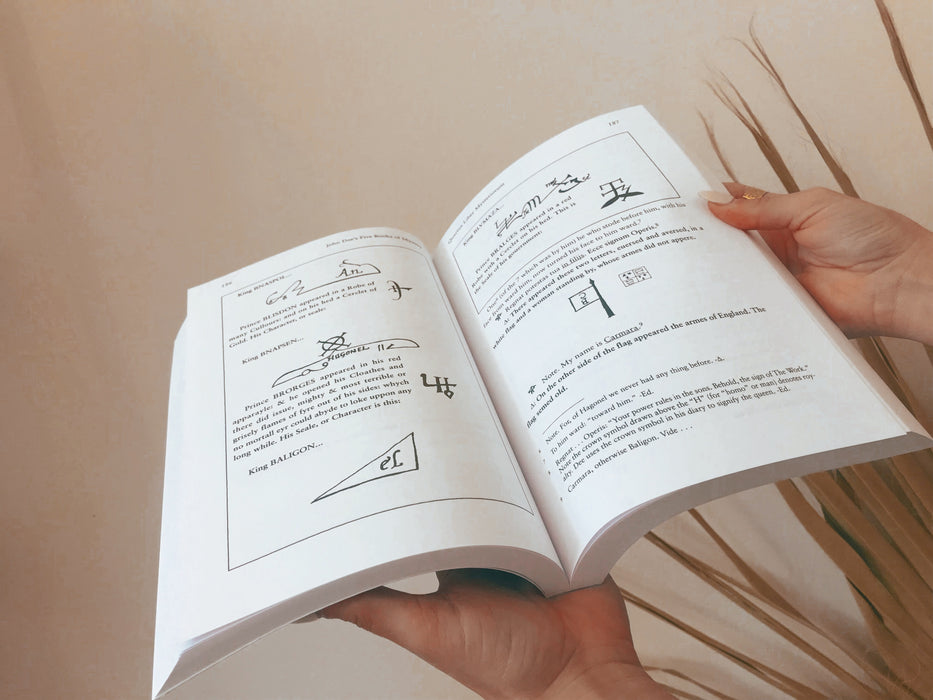 Edited by Joseph H. Peterson
From the collected works known as MYSTERIORUM LIBRI QUINQUE 
The first published edition of John Dee's Five Books of Mystery is by far the most accessible and complete book on John Dee's magic to date, and even rivals facsimile editions of Dee's A True & Faithful Relation of What Passed Between Dr. John Dee and Some Spirits in importance and certainly ease of use.
Discovered in a hidden compartment of an old chest long after his death, the secret writings of John Dee—which he swore to angels never to reveal to anyone not sanctioned by them—record in minute detail his research into the occult.  Dee concealed his treatises on the nature of humankind's contact with angelic realms and languages throughout his life.  This book, originally in five separate parts, details his system for communicating with the angels—where A True & Faithful Relation details his advanced studies in Enochian magic, the Five Books of Mystery predate his final evolution and present his original system of magic, which led to such angelic conversation.
Editor Joseph H. Peterson has updated the text in a more modern and readable English, yet still remains faithful to Dee's original manuscript, currently in the British Museum Library.  He has translated Latin terms  and added copious footnotes, putting the instructions and references into context for the contemporary reader.
In his brief biography of John Dee, Joseph H. Peterson calls him a "true Renaissance man," detailing his work in astronomy, mathematics, navigation, the arts, astrology, and the occult sciences.  He was most famously favored as the scientific advisor and astrologer to Queen Elizabeth of England and was even thought to be the model for Shakespeare's Prosperous.
The Five Books of Mystery, revealed and transcribed between March of 1582 and May 1583, at the height of his mystical career, bring to light mysteries and truths that scholars and adepts have been struggling to understand and use ever since.  While Dee's influence was certainly felt in his lifetime, his popularity has continued to grow.  His magical system was used and adapted-some would say corrupted—by the Hermetic Order of the Golden Dawn, and subsequently by Aleister Crowley.
Joseph H. Peterson has translated many esoteric and religious sourceworks.  He has amassed a large collection of copies of rare and occult tracts for comparative research fro the British Museum and other institutions, which he shares at his award-winning website, www.Avesta.org.  He contributed to Scriptures of the World's Religions and is the editor of The Lesser Key of Solomon.  Peterson is an active member of the American Academy of Religion and the Society for Biblical Literature.  He lives in Kasson, Minnesota.