White Oleander Spirit Essence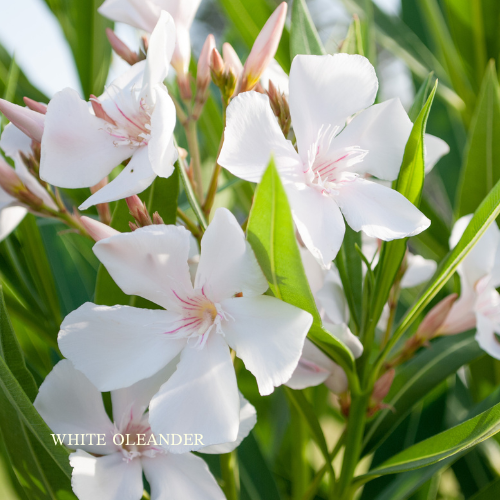 * Clarify Purpose + Path
* Channel Divine Light
* Accept + Integrate Emotional Nature
Spring Water + Brandy infused with the vibrational energy of the White Oleander Tree under the Virgo Moon.
To work with spirit essences effectively:
1st dose: Take 1 dropper full in a glass of water and meditate to connect with the spirit of the plant.
Daily Dosage: Take 4 drops under the tongue up to 4 times daily as needed.
*SPIRIT ESSENCES ARE VIBRATIONAL REMEDIES AND DO NOT CONTAIN ANY PLANT MATERIAL*
Lovingly handcrafted in Marfa, TX
These claims have not been verified by the FDA.  This product is not intended to treat, diagnose, or cure any disease or illness.